Who Will Be the Champion of the TOOLGRINDER CHALLENGE 2023?
Things are starting to heat up for the TOOLGRINDER CHALLENGE 2023: The five finalists are now set to compete for the title of best precision tool grinder during the live event on 8 March at GrindTec.
The competition consists of two parts: In part one, participants put their theoretical skills to the test, which meant having to provide exhaustive answers to questions about a workpiece. That first hurdle on the road to the coveted title is now behind them, and the finalists have been selected:
• Angelina Obele (third-year apprentice at Karl-Heinz Arnold GmbH)
• Thomas Hermann (master technician and trainer at Karl-Heinz Arnold GmbH)
• Susanne Köhler (master technician at Schnorr Schleiftechnik GmbH)
• Jasmin Weiß (second-year apprentice at Müller Präzisionswerkzeuge GmbH)
• Martin Maier (journeyman at JERSA GmbH & Co. KG)
So that the five finalists would all have the same background knowledge, they met on 10 and 11 February at the training centre run by the main sponsor, Adelbert Haas GmbH, in Trossingen, where they received training on the Multigrind® Horizon grinding software and were shown how to use the Multigrind® Radical tool grinding machine. Following the two-day training, the five finalists will put their skills to the test on 8 March (Hall 5, Stand D07) at GrindTec, where they will be pitted against each other in an exciting live competition. Their task will be to program a grinder for a predefined workpiece and then to grind it on the machine.
KSKOMM GmbH & Co. KG is organizing the TOOLGRINDER CHALLENGE 2023 under the umbrella of Fachverband der Präzisionswerkzeugmechaniker e.V. (Association of German Precision Tool Grinders, FDPW). According to Barbara Hannappel, the organization's Managing Director, "The finalists represent a cross-section of the profession of precision tool engineering, from master to apprentice. They all have the same qualifications for solving the hands-on challenge equally well. It's going to be a really exciting competition."
The competition is supported by high-profile technology leaders representing the entire process chain in tool machining. In addition to Adelbert Haas GmbH, support for the TOOLGRINDER CHALLENGE 2023 also comes from E. ZOLLER GmbH + Co. KG, Gerhard Ihle Hartmetall Werkzeuge e.K., TYROLIT Group, SwissChuck AG, Lehmann-UMT GmbH and oelheld GmbH.
Photo: KSKOMM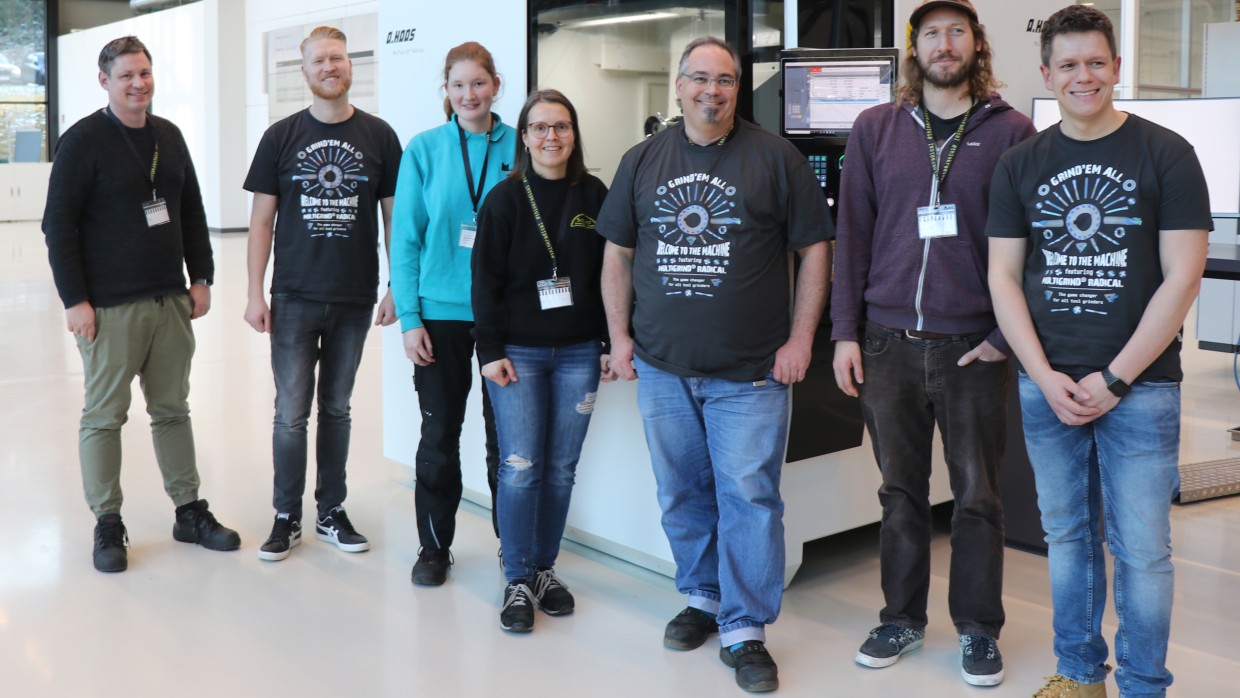 Back to all news