Double-Sided Grinding – More Efficient Than Ever
As one of the leading solution providers for surface finishing, the Supfina team will be on hand at GrindTec 2023 in Leipzig with individual advice to anyone with questions on double-sided grinding.
focusing on double-sided grinding. The company will be emphasising consulting for all of the challenges related to the process and to its newly developed SDC system.
The latest generation of Supfina's Planet V machine series takes double-sided grinding, also known as double-disk grinding, to a new level, the exhibitor has announced. In addition to its patented Tilt Navigation and grinding process visualization, the company will focus on its SDC (Smart Dressing Cycle), which saves up to 40 per cent of the cost of conventional systems.
The extremely rigid machine bed allows users to grind steel, sintered metal, non-ferrous metal, plastic, ceramics and glass. Depending on the tool configuration and the material, two powerful motors achieve stock removal of more than 1 mm at cycle times well below one second. According to Supfina, operators can machine a workpiece with an average tolerance of plus/minus 0.003 mm in just one pass.
The Supfina Planet V machine series offers other process options in addition to classic through-feed grinding. Examples include repeated through-feed grinding, in which the components are repeatedly guided through the grinding gap. The company reports that this process helps in the removal of large amounts of stock with no additional handling.
As a solution provider, Supfina's consulting services do not start with machine development and production. The company also advises interested parties and customers on their individual challenges, validates quality parameters and carries out its own studies to develop the right machining solution. Subsequent integration into existing production structures is taken into account as well as integration of future-proof automation and IT infrastructure.
Photo: Supfina Grieshaber GmbH & Co. KG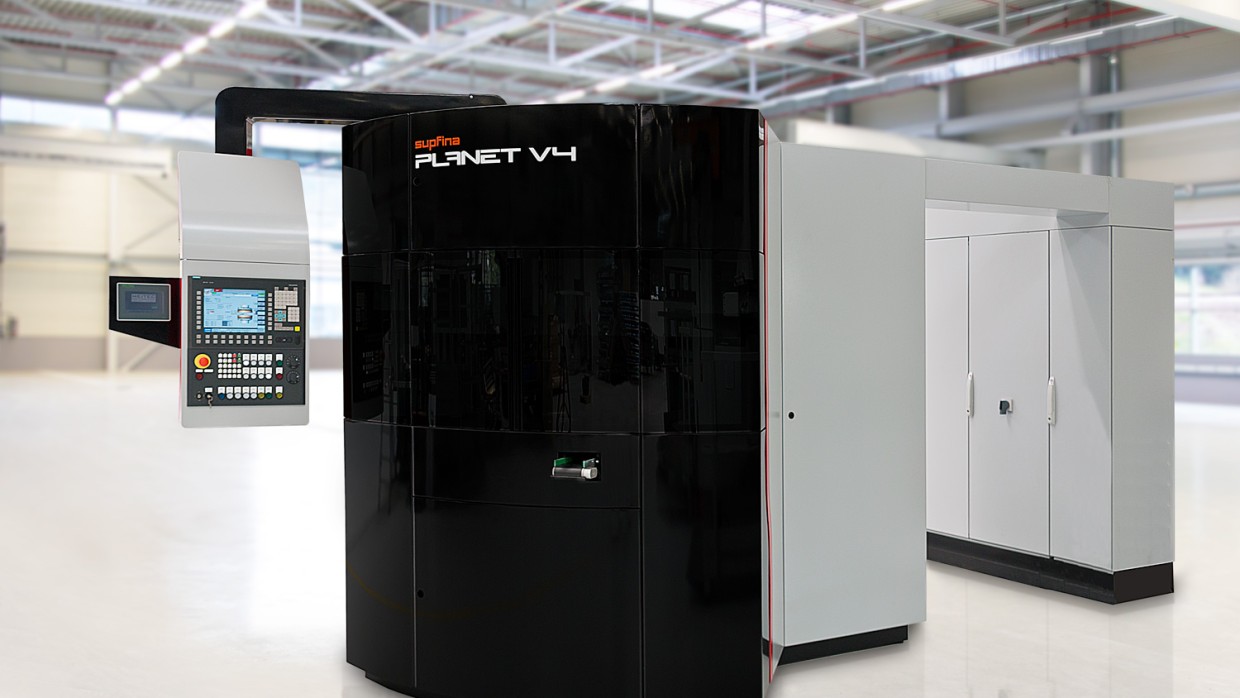 Back to all news