Back at the Starting Gate – Innovative, Powerful, International
The long-awaited comeback for Intec and Z will take place from 7 to 10 March 2023. GrindTec will be celebrating its Leipzig debut. New products and sophisticated technology will be at the heart of this trade fair trio.
Over four days, Intec, Z and GrindTec will transform Leipziger Messe into 50,000 square meters of workbench with over 821 exhibitors from 29 countries. "We are very much looking forward to the return of our industry trade fairs. We have succeeded in setting up a strong trade fair combination with renowned innovative exhibitors from Germany and abroad and an extensive, attractive range of products. After the pandemic break and with all the current challenges, this is a great message", says Markus Geisenberger, Chief Executive Officer of Leipziger Messe. "The trade fair trio Intec, Z and GrindTec is the ideal platform early in the year to find out about new products in the industry, to initiate business and to drive current projects forward."
The Fachverband der Präzisionswerkzeugmechaniker e.V. (Association of German Precision Tool Grinders, FDPW) is GrindTec's conceptual partner. Uwe Schmidt, President of the FDPW, explains: "Automation, digitisation and artificial intelligence are the topics we need to and will address in detail at GrindTec. These issues are also part of the solution to the shortage of skilled labour. In areas where we do not have enough specialists, intelligent machines and self-learning systems can assist us in creating efficient, economical and reliable workflows that require less manpower. We can't wait to see the latest developments in tool grinding using laser technology, especially with hard and ultra-hard cutting materials. Be surprised by an ever-improving process that processes materials with high precision without thermal damage."
Trade Fair Trio Covers the Full Value Chain of Metal Processing
Many technology leaders from the machine-tool industry, well-known precision tool suppliers, automation solution specialists, innovative suppliers and prominent providers of tool grinding systems will be at the trade fair trio this year. The main items on display at Intec are machine tools, machine components, tools and clamping devices as well as manufacturing automation and robotics. Visitors can expect a wealth of new solutions and smart technological developments.
The subcontracting fair Z specialises in innovative and flexible supplier services for the industry, offering suppliers in intermediate production stages a tailor-made platform for market positioning. The focus at GrindTec is on grinding machines, tool grinding systems and their automation as well as grinding materials. "This trade fair trio offers an even more wide-ranging and specialised view of the grinding technology sector. Our exhibitors and visitors can benefit from the resulting synergies. The trade fair trio covers the entire value chain of the metal processing industry", explains Ulrike Lange, Project Director of Intec, Z and GrindTec.
Strong Regional Roots and International Appeal
All the major German mechanical engineering centres will be strongly represented in Leipzig once again. Most exhibitors are from Saxony, Baden-Württemberg, North Rhine-Westphalia and Bavaria. This time, too, many companies from the core region have registered for their "home game" - they form the backbone of the trade fair association: For example, 237 exhibitors from Central Germany alone are taking part.
The trade fair trio will also demonstrate its international appeal. Twelve per cent of exhibitors at Intec are from abroad, travelling to Leipzig from countries such as Italy, Austria, Switzerland and China. 35 per cent of currently-registered exhibitors at the subcontracting fair Z are from outside Germany. In addition to Germany, numerous Z exhibitors come from the Czech Republic, Poland and Italy. GrindTec will welcome exhibitors from twelve countries, including China, Austria and Switzerland.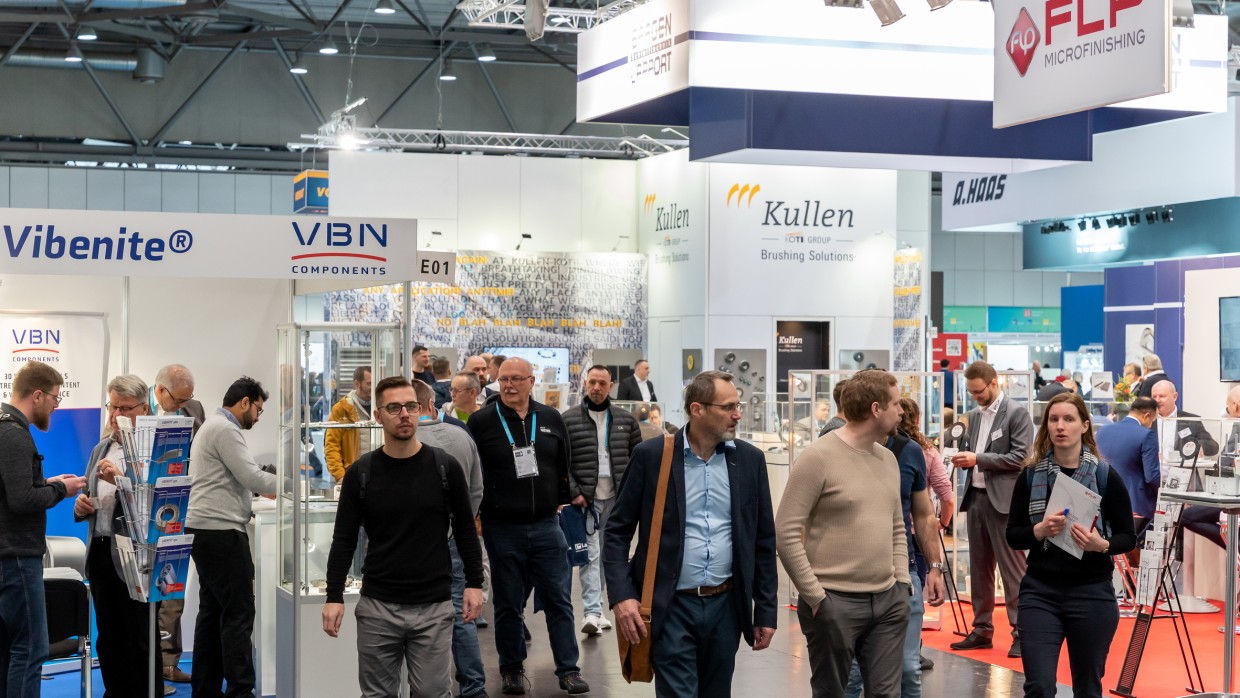 Back to all news